Live the Life You Want in 2023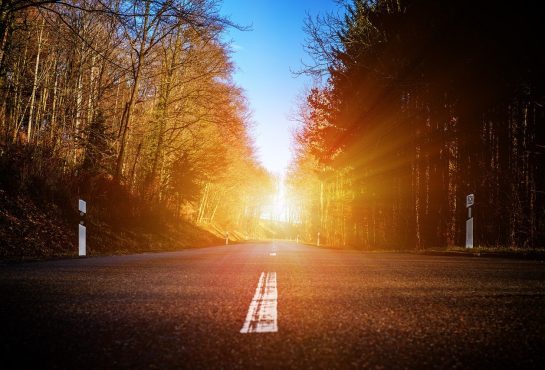 By Russell Holcombe, MTx, CFP®
As we start a new year, many of us are thinking about the progress we want to make in 2023. Yet it's an especially challenging time to think about and plan for your goals, as recent years have brought about an influx of uncertainty and turmoil. COVID-19 and rampant inflation are just two events that have made it harder for people to plan for their future.
Despite the uncertainty the world around us brings, whether it's personal goals, professional goals, or a combination, setting and achieving goals are the most important things we can do to make the kind of progress we want. But it's not always easy to know where to start or how to stay on track when outside events get in our way. Here, I'll explore why and how goal setting is the key to making progress in 2023, and I'll provide some practical tips on how to do that.
Lead With Values
One of the most important things to consider when setting goals is to lead with values. Values will be the foundation with which you can build a framework around your career, your finances, your family, and your free time. Even with unlimited resources, time is limited and irreplaceable, so it's important to know the "why." Our values are the "why."
What's most important to you and your family? Your career? Your financial life? Having clear values will help answer these tough questions.
Put in the time and effort to think these through, especially with your family. My wife and I spent a night (with a nice bottle of wine) doing an exercise from the book Gamestorming. (The book is meant for businesses, but we used it to form our values as a couple.) We each took a notecard, and with a corresponding topic, we individually wrote down everything important to us about that topic. Then we compared notecards.
The results were quite surprising because there were some topics where we were more aligned than I thought we'd be. Conversely there were other topics where I expected our values to align, but through this exercise we discovered we had different visions. We then discussed what we wrote, and we picked five values that are now key components of every decision we make.
Define Your Future
Instead of living life day-to-day and seeing where it takes you, we're big proponents of discerning where you want to be in the future, and then working backwards to figure out how to get there.
A great example of how this works in practice is a husband-and-wife couple we worked with recently. They wanted to start a family and relocate from Florida to Denver, CO. They loved everything about Denver, and it met all their criteria for their long-term goals. The problem was their line of work: they couldn't find comparable salaries in Denver, so from a financial standpoint they couldn't make the move right away.
We helped them discover their long-term goal, and then we broke it down into more manageable, shorter-term goals so they had a realistic chance of achieving it. While it might feel good to say that you're going to do five goals that require heavy lifting in one year, we've found that you are more likely to have success if you break your goals down into smaller chunks. When working with clients, we help them set long-term goals that are over 10 years away, medium-term goals that we hope to achieve in three to five years, and short-term goals that we're focused on for the next year.
For this couple, their 10-year goal was to be living in Denver with children and incomes greater than what they currently had. Their three-year goal was to be in Denver, with new jobs, and a forever home. And their one-year goal was to simply find jobs in Denver so they could get started. Could these goals be reached in a shorter time frame than what we listed? Of course! But the key here is to figure out that next important step in reaching goals and taking action on it.
Make Your Goals SMART
Your goals need to be defined a certain way, or you run the risk of not having enough clarity on whether or not you've reached them.
A common phrase in goal setting is to make them SMART goals. SMART goals are Specific, Measurable, Achievable, Relevant, and Time-bound. Each of these criteria needs to be met for your goal to be SMART.
For example, "I want to pay off the mortgage" is not a SMART goal because it is not measurable or time-bound. When will you pay off the mortgage? How much of the mortgage will you pay off? The whole thing, half of it, or some other amount?
A better, SMARTer goal is to say, "We will pay off our $450,000 mortgage in 10 years." Now you have clarity on the mortgage amount you'll pay off and when you'll pay it off.
You can also test whether a goal is SMART. The goal is achieved if you can define success with a simple "yes" or "no" answer. If you were to say, "We will be more charitable" next year, how do you define this success? More charitable than what? More charitable to whom? That's hard to determine if you met your goal or not, so it's not a SMART goal. If you were to say, "We will donate 5% of our gross income to three charities this year," then you could easily say, "Yes, we achieved that goal" or "No, we did not achieve that goal."
Be Ready to Adapt
As we've seen with the pandemic or the rising cost of everything due to inflation, outside events can and will change the plans we've laid for ourselves. There will always be unforeseen events, so it's essential that we're ready and able to adapt to changes around us. This is also a core piece of what we do as financial planners.
For the couple described above, the job market in Denver was terrible at the time they were trying to move. They were both in banking, and this was right after the Great Recession, so companies in the banking industry were hardly hiring. As you may remember, it was also a difficult time to sell a house. But they knew what they wanted, and they were persistent enough to make it work.
We worked through their expenses and determined they could live off one of their salaries for a temporary period. We then made a plan for the wife to relocate to Denver to find a local job, while the husband stayed in Florida to sell the house in a rough market. After a year of pivots, they finally sold their house, were reunited in Denver, and the wife had found a job in her field. The plan didn't follow a perfect formula or straight line, but because they were able to make changes along the way, they were able to get there.
Are You on Track to Reach Your Goals?
If you're starting 2023 without a clear sense of where you want to go and how you will get there, we would love to help you gain more clarity on reaching your goals. You can schedule a no-obligation introductory meeting to see how we can help by calling us at (404) 257-3317 or emailing hello@holcombefinancial.com.
About Russell
Russell (Rusty) Holcombe is the CEO and strategist at Holcombe Financial, a financial advisory firm serving entrepreneurs and corporate executives and managers. With over 25 years of experience, Rusty spends his days leading Holcombe Financial (a firm his father founded) and providing financial services that help his clients grow and protect their wealth so they can experience financial independence. Rusty is the author of You Should Only Have to Get Rich Once, which has won multiple awards, and created Holcombe Financial's proprietary financial planning software, which helps clients make smarter financial decisions.
Rusty earned a bachelor's degree in business administration with a focus in finance and real estate from Southern Methodist University and a master's degree in taxation from Georgia State University. He is also a CERTIFIED FINANCIAL PLANNER™ professional. In his free time, Rusty and his wife, Regina, tend to their personal farm and grow their own food. You can often find him pursuing his hobby of long-distance running. To learn more about Rusty, connect with him on LinkedIn. You can also watch his latest webinar on investing.