VIDEO: Forget the Balance Sheet: Cash Flow Is King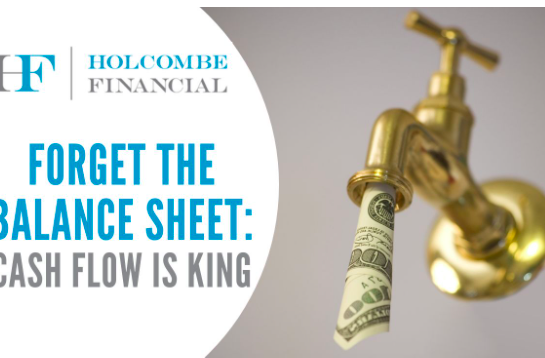 By Russell Holcombe, MTx, CFP®
Today I want to talk to you about one of the biggest mistakes I see in the financial planning world: the focus on the balance sheet. Please watch this quick video to find out why we tend to focus on cash flow, and what you should be focusing on instead.
About Russell
Russell (Rusty) Holcombe is the CEO and strategist at Holcombe Financial, a financial advisory firm serving entrepreneurs and corporate executives and managers. With over 25 years of experience, Rusty spends his days leading Holcombe Financial (a firm his father founded) and providing financial services that help his clients grow and protect their wealth so they can experience financial independence. Rusty is the author of You Should Only Have to Get Rich Once, which has won multiple awards, and created Holcombe Financial's proprietary financial planning software, which helps clients make smarter financial decisions.
Rusty earned a bachelor's degree in business administration with a focus in finance and real estate from Southern Methodist University and a master's degree in taxation from Georgia State University. He is also a CERTIFIED FINANCIAL PLANNER™ professional. In his free time, Rusty and his wife, Regina, tend to their personal farm and grow their own food. You can often find him pursuing his hobby of long-distance running. To learn more about Rusty, connect with him on LinkedIn. You can also watch his latest webinar on investing.