What We Do and How We Can Help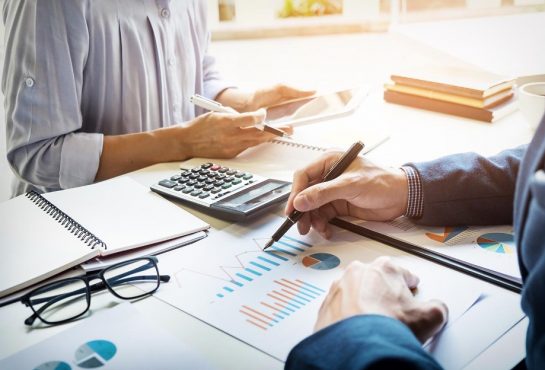 By Russell Holcombe, MTx, CFP®
What would you do if you didn't have to worry about money and only worked when, how, and where you wanted? Sounds like a dream, right? This may seem like a radical idea, but here at Holcombe Financial, we believe it's possible, and our goal is to help Make Work Optional.
Let's say, for example, you are a hardworking entrepreneur who is passionate about growing your business. You have invested all your time, energy, and resources into building your company and making it successful. You have even scaled the business and attained a level of income that meets your definition of success, but you don't feel confident you have enough to be financially independent of the business. You and the business are inseparable, and that keeps you up at night. Would you be able to create the same level of income from something else? Could you Make Work Optional without the business?
Maybe you are a corporate executive at the peak of your career but not sure what the path forward looks like after a significant decline in your stock price. Since so much of your future success depends on the value of the equity component of your compensation, price matters. Should you focus your energy on making the most out of your current role, or does the risk of making a move make sense?
Or, you might be a high-income earner looking to achieve FIRE (Financial Independence and Retire Early). You feel like you are ready, but you are not "quit your job" certain. You have created your budget, but how do you plan against uncertainties in investment cash flow and those surprise expenses?
From a planning standpoint, the irreducible component of each of these stories is consistent cash flow and/or reserves unrelated to work. It is a commonality among all these situations. It's easy to envision independence, but there are many moving pieces that need to be analyzed to know if you are on the right path. Whatever your vision, it's our mission to simplify the complexities of your finances so you can focus on what matters most. We do this through our proprietary financial planning system, BluePages, and unique investment philosophy.
What We Do
At Holcombe Financial, we understand that wealth is a rare and fragile thing, and the process of keeping it and using it properly can be frustrating and complex. With our team's combined decades of experience helping people solve their unique financial problems, we are confident we can help you make better wealth-management choices and move closer to your Point of Independence (POI), which is the place where you strive to live 100% off your investment cash flow. It is at that point that work becomes optional.
We work best with individuals, families, and corporate executives who, first and foremost, have the right mindset toward wealth-building. They are humble, hardworking, and have good financial habits.
Overall, our clients are looking for a different financial planning and investment model than what the traditional financial industry promotes, and they come to us because we offer a fresh perspective.
How We Can Help
When we work with a client, they can choose one of two paths: flat-fee financial planning based on income and net worth, or financial planning based on investment management fees. Not everyone needs investment management, but they do need the help of a trusted advisor to manage their financial affairs. Offering our clients these two options simplifies and streamlines the process of helping them reach their financial goals.
With both options, our clients have the opportunity to use BluePages. We collaborated with a local tech company to create this software in 2012, after years of trying to work with prediction-based models of financial planning platforms. The purpose of BluePages is to Make Work Optional and help our clients make smarter financial decisions by clearly seeing the big picture of their financial situation and which direction they need to go. Our process starts with developing your personal finance story, then defining your risks and establishing long-term goals. Finally, we create a routine, including a very thorough annual review process, to help our clients move closer to and maintain their POI. Our clients know we're always there for them. Their success is our success.
Experience the Difference
Want to find out what your POI number is and how you can start the journey toward fulfilling your dreams of financial freedom? We would love to meet with you and discuss your goals and our process and see if we would be a good fit to work together. Schedule a no-obligation introductory meeting by calling us at (404) 257-3317 or emailing hello@holcombefinancial.com.
About Russell
Russell (Rusty) Holcombe is the CEO and strategist at Holcombe Financial, a financial advisory firm serving entrepreneurs and corporate executives, and managers. With over 25 years of experience, Rusty spends his days leading Holcombe Financial (a firm his father founded) and providing financial services that help his clients grow and protect their wealth so they can experience financial independence. Rusty is the author of You Should Only Have to Get Rich Once, which has won multiple awards and created Holcombe Financial's proprietary financial planning software, which helps clients make smarter financial decisions.
Rusty earned a bachelor's degree in business administration with a focus in finance and real estate from Southern Methodist University and a master's degree in taxation from Georgia State University. He is also a CERTIFIED FINANCIAL PLANNER™ professional. In his free time, Rusty and his wife, Regina, tend to their personal farm and grow their own food. You can often find him pursuing his hobby of long-distance running. To learn more about Rusty, connect with him on LinkedIn. You can also watch his latest webinar on investing.