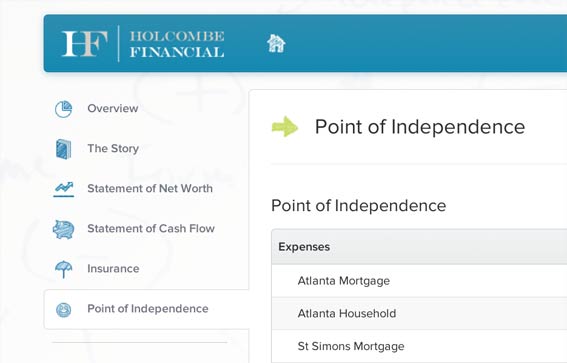 Speed means we get to focus on the things that really matter.
There is no reason for the initial numbers or a new financial scenario to take a long time.  Planning isn't just about the numbers.  It's about the possibilities. Our new app lets you see different scenarios in minutes.  Your Point of Independence is a phone call away.
A birds-eye view of all your financial information on the fly.
We now have the capability to see an overview of your finances in seconds.  With easy to read charts and graphs we can focus more on planning and less on reading data.  This means better focus on key ratios and easier to understand scenarios.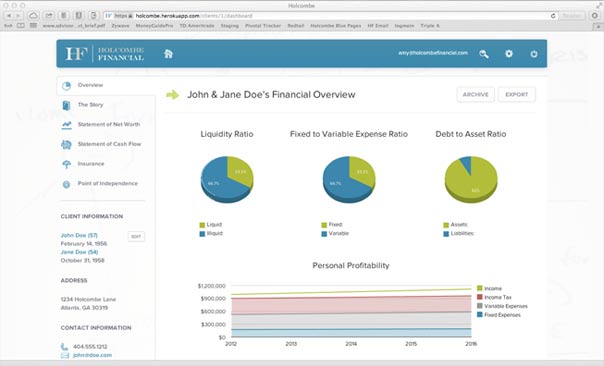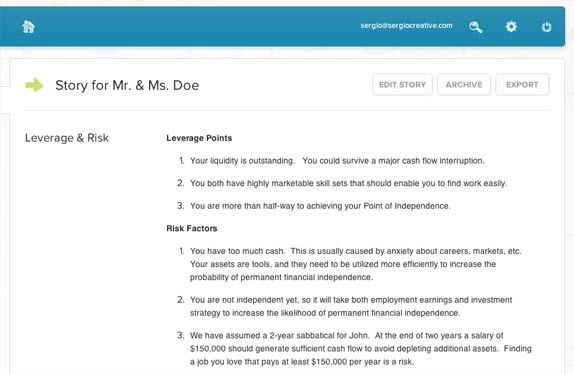 With the whole story in one place nothing will get overlooked.
Your life is complex enough.  Our Blue Pages make it simple by highlighting your leverage points, risks and most importantly action items to move you closer to your Point of Independence.  People that retire well get TODAY right and the Blue Pages help you get today right.
Instant, easy-to-read, understandable reports with everything you need to know.
All of the information our new app generates can instantly be exported to a printed or PDF report. This way you can always keep a hard copy for your records or save a PDF for your convenience. All of the information is in the same easy to understand format.